Hello! I'm still alive! I am... busy. Really, I'm at the arena six days a week either practicing, running a practice or in a meeting. Too busy doing to really talk about it. Which is how it goes with the sport that devours lives.
Speaking of being alive, or, rather the opposite, I just wanted to show you the stuffed doll I made for my teammate Fatal Fantasy. Fatal is a player and ref. The doll's dress is based upon one her ref jerseys.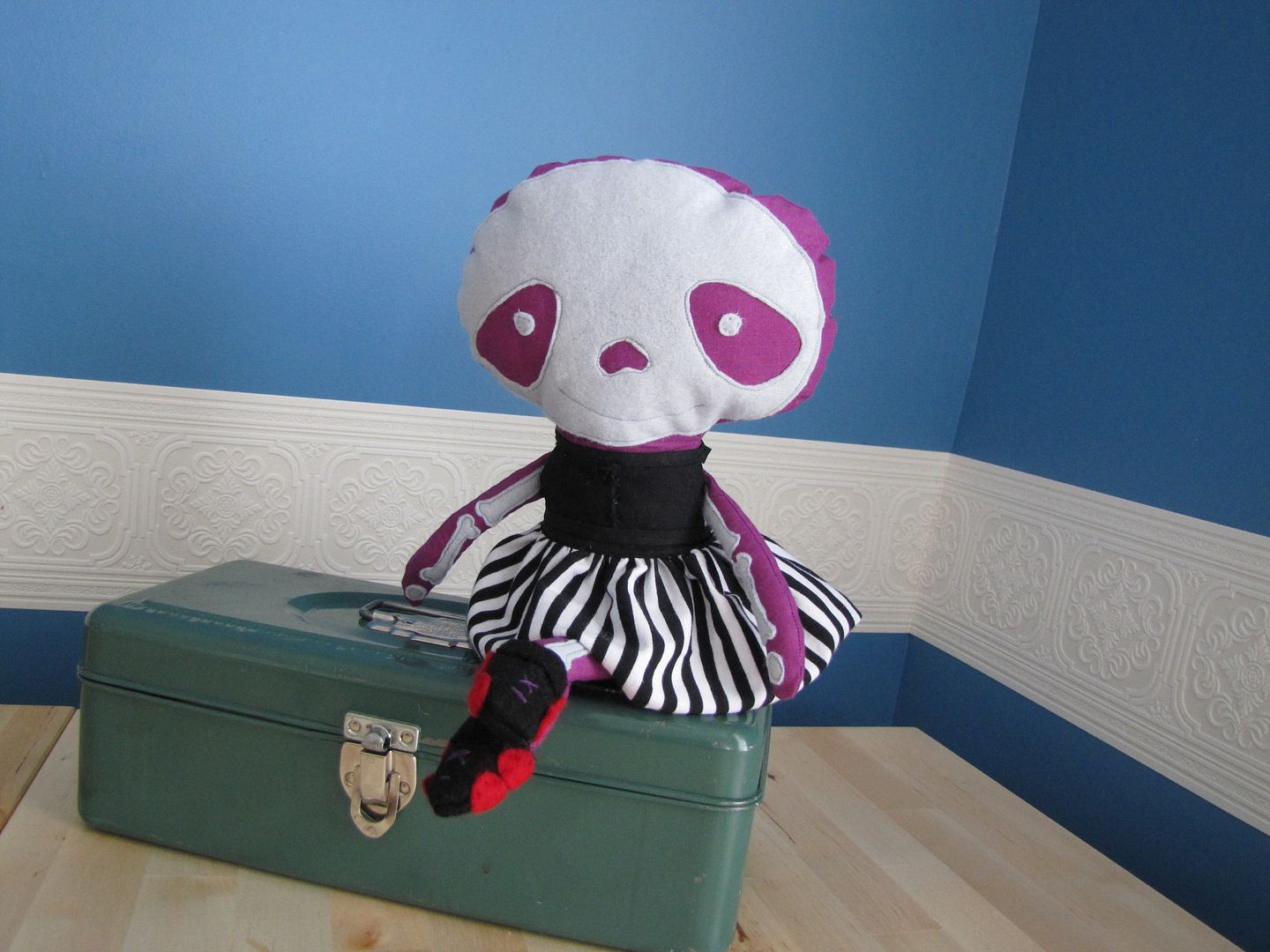 Cut track!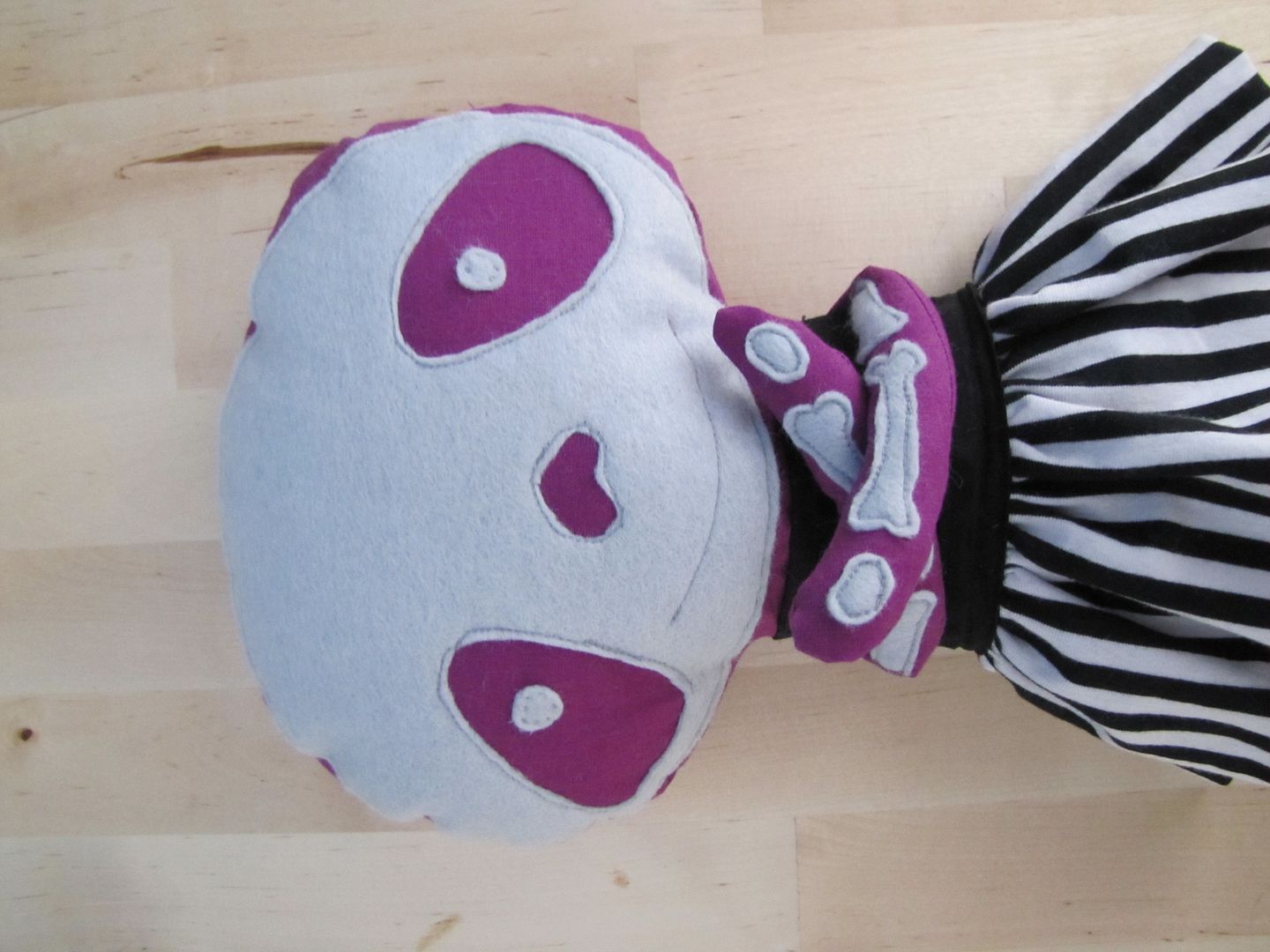 I even managed to make a little pair of roller skates to go on her.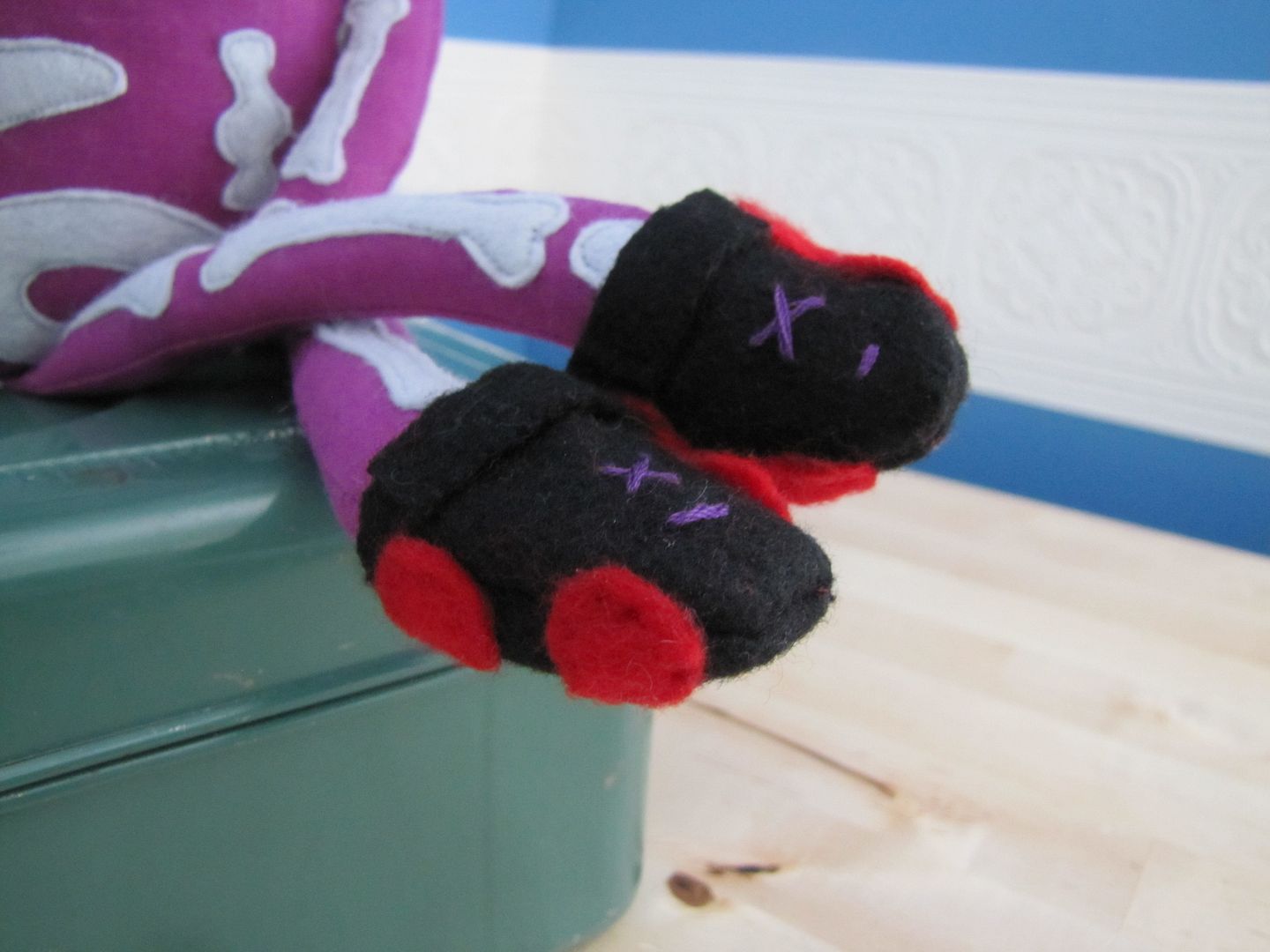 If you are interested in reading more (and seeing the skeleton doll without her clothes on), you can
visit my other blog
(the one known as 'the blog of mine people actually read') and check it out.